Fingal Community Facilities Network (FCFN) hosted the first Keen to Be Green Awards at the Carlton Hotel, Blanchardstown on Wednesday, 28 September, marking one year of Fingal County Council (FCC)'s Keen to Be Green Facilities Project.
All participating facilities (including Rush Multipurpose Youth Facility) were presented with their award for Environmental Excellence in Waste Management by the Mayor of Fingal, Councillor Howard Mahony. Speaking at the awards he said: 
"This project is a testament to the dedication and commitment of community centre staff. The establishment of "green teams" at each centre shows their commitment to the project. After the challenges that Covid-19 brought over the past two years, [FCFN] have come back stronger than ever and are well on course to have a footfall of almost 2 million visitors in 2022."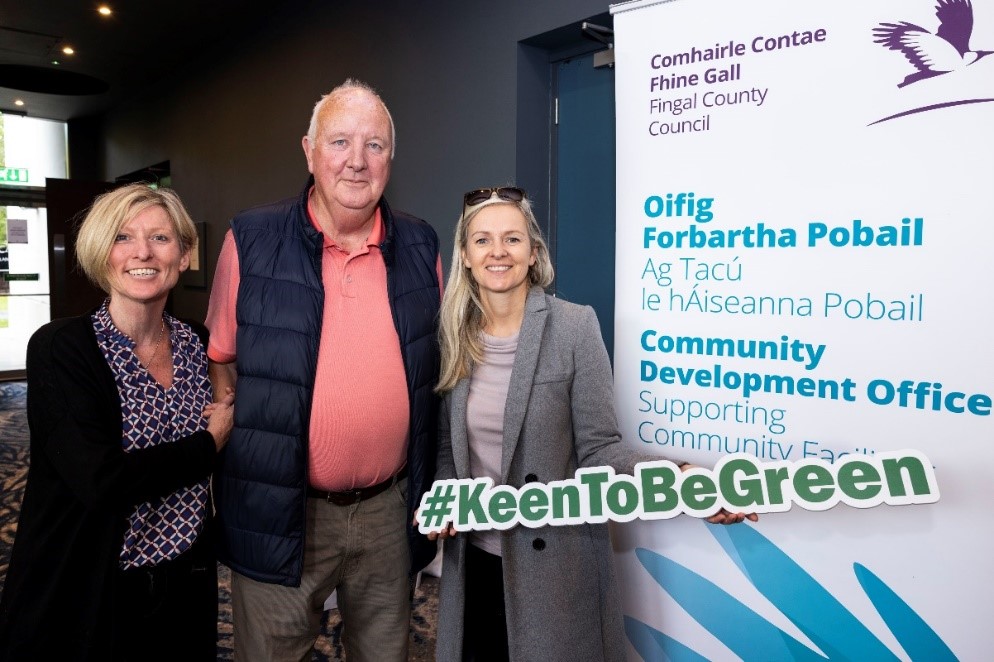 Senior Executive Officer of FCC's Community and Sports Department Naomi Weir also spoke at the event and acknowledged the hard work of all the facilities and their staff: 
"Through involvement in the Keen to be Green initiative, Community Centres can not only introduce best practice in greening their own facilities, they are also key influencers in the community who are well positioned to inform and educate communities on climate action initiatives. "
The awards were preceded by a FCFN meeting, with presentations from Magnet+ Broadband, Codema Dublin on energy efficiency and Irish Water on water conservation. There was also a year-in-review presentation from Baldoyle Community Hall manager Heidi Bedell and a presentation on Active Travel initiatives from FCC's Walking and Cycling Officer Stephen McGinn.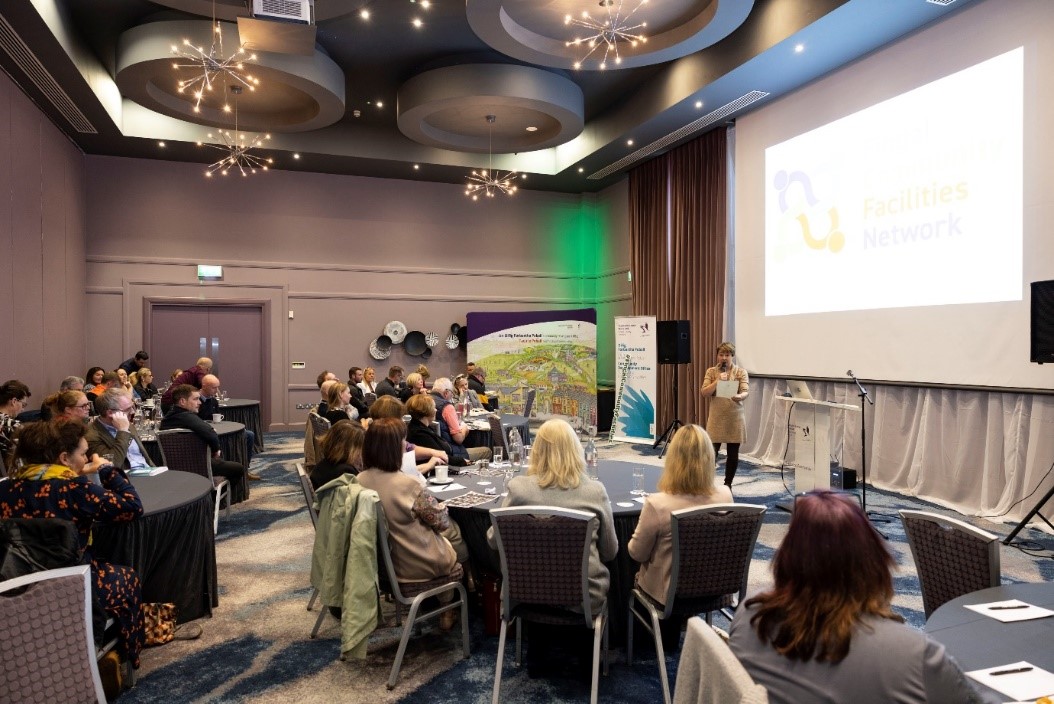 FCC Environmental Awareness Officer Sinéad Fox was also present with items for waste management (including brown bin caddies and litter-pickers) and presented plans for water conservation — the next of the five stages of the Keen to Be Green project.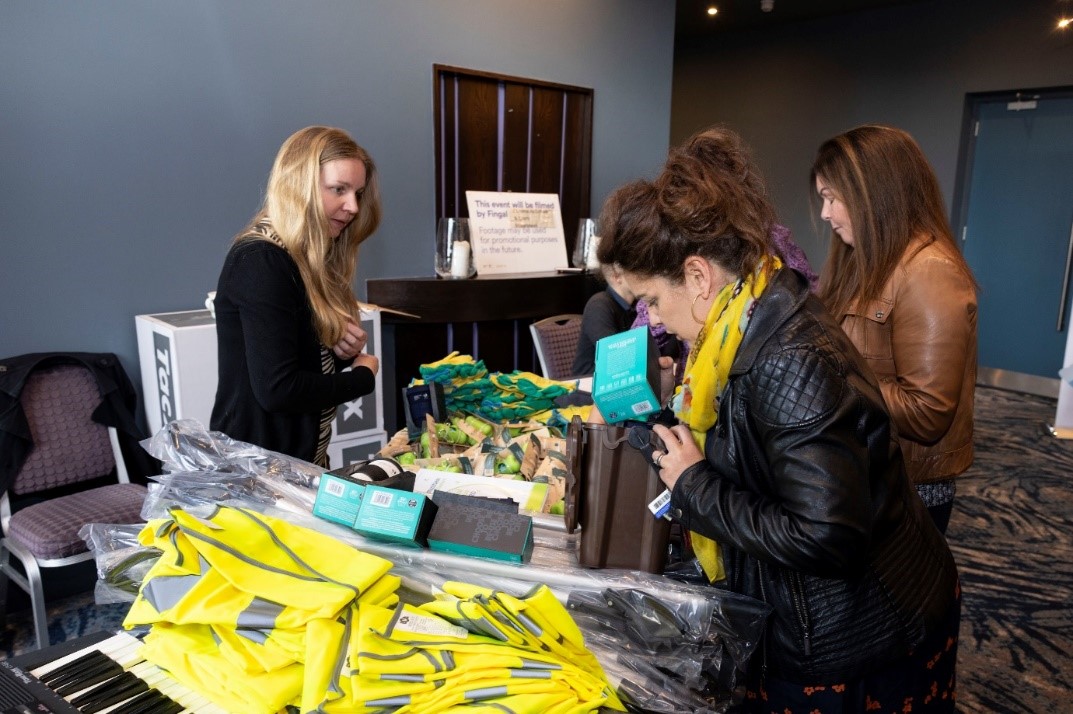 FCFN's annual general meeting is due to be held in November.
The Keen to Be Green project is a collaboration between the FCFN, FCC's Community Development Office and Environment Department. The project aims to feed into FCC's five-year climate action plan.